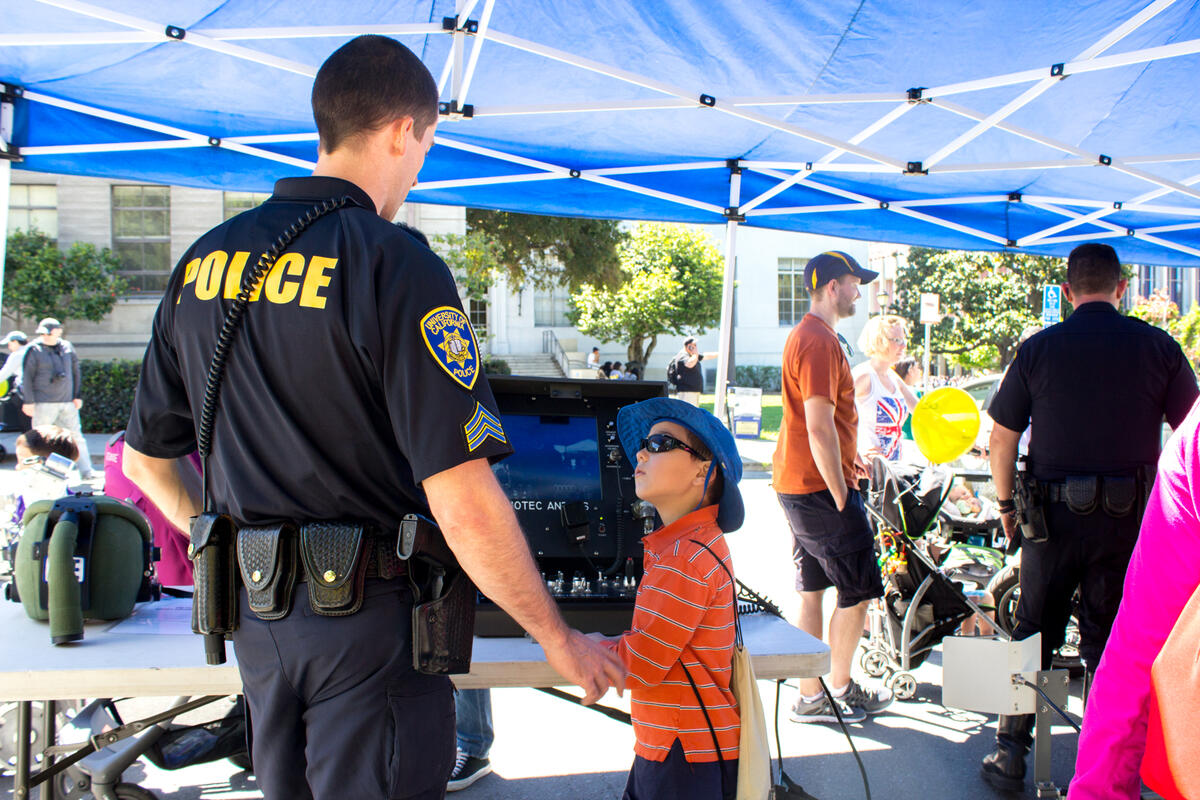 The Patrol Bureau is the unit within UCPD Berkeley that includes the sworn, armed and uniformed peace officers and marked vehicles most members of the public associate with public safety and law enforcement. The designs of our cars, uniforms, patches, and even our badges are distinct so we are easily recognizable both as providers of critical services and as representatives of the University.
Officers assigned to the Patrol Bureau are prepared to respond to and resolve a wide variety of calls for service. First and foremost they are problem solvers - which often means knowing what other resources should be engaged or alerted to address the root cause of the issue at hand. In situations involving threats to safety, our goal is to safely resolve conflict through de-escalation whenever possible.  
Patrol Bureau members frequently take on special projects, roles, and responsibilities to benefit the campus community. Officers might become subject matter experts in relevant policing topics and are encouraged to develop skills that enhance the services UCPD Berkeley provides. In addition to their routine duties, officers in the Patrol Bureau often belong to one or more of our specialized units and provide a safety and security presence at the many special events regularly held at UC Berkeley.